🗝️ Welcome to Keynotes:
Mastering Marketing
for Nonprofits! 🚀
Greetings, fellow do-gooders!
Key the Raccoon in the house, your trusty sidekick for all things nonprofit marketing. Ready to dive into the marketing adventure with me this week? Let's navigate this maze together!
📬 Summary

Today, we're on a raccoon-style adventure, ready to tackle a puzzling challenge, unveil a treasure for nonprofits, and share a heartwarming tale to keep your spirits high!
🕵️‍♂️ One Problem – Crafting the perfect board member job descriptions

🚀 One Tool – Dive into our AI Webinar designed especially for nonprofits

🌟 One Highlight – Witness the magic of nonprofit innovation in action
🔍 One Problem – Crafting the Ideal Board Member Job Description
Calling all nonprofit trailblazers! If your organization is gearing up to welcome new board members into the fold, you're embarking on an exciting adventure in building a stellar team.
Just like a raccoon needs the right companions for a successful nighttime excursion, nonprofits need board members who are a perfect fit. So, let's shine a light on crafting the ideal job description for these vital roles:
Visionary Navigator 🌠 Your nonprofit's mission is your North Star, and your board members should help chart the course. The job description should emphasize their role in guiding the organization toward its goals with passion and purpose.
Problem-Solver Extraordinaire 🧩 New board members should expect to face challenges and be part of the solution. The job description can emphasize their role in creatively tackling issues that arise and contributing to the nonprofit's growth.
Advocate and Ally 🤝 Clearly outline the board's responsibility to represent the interests of the individuals and communities the nonprofit serves. They should actively advocate for positive change and be allies for those in need.
Fundraising Extraordinaire 💰Successful nonprofits often rely on fundraising, and board members play a key role. The job description should clearly outline expectations for active participation in fundraising efforts, from tapping into personal networks to brainstorming innovative campaigns.
​
Board Job Description Links
If you're ready to explore the fascinating realm of crafting board member job descriptions, don't miss out on these sparkling nuggets of insight:
​
🛠️ One Tool
Each week, I share a shiny tool/resource that'll help make your working efforts a breeze. Think of it as your secret gadget to nonprofit success.
Featured Tool of the Week – AI Webinar for Nonprofits
🏅 One Highlight

Gather 'round, fellow adventurers, for a story that'll make your raccoon hearts soar! In a world where challenges like hunger, healthcare access, and economic mobility loom large, charities are the true heroes, crafting inventive solutions that shine as bright as the stars.
From harnessing the power of solar energy to creating financially inclusive solutions through microfinance and fintech impact investing, these nonprofits are pioneers of innovation, leading the way to a better world. If you're ready for a journey into the innovative and data-driven realm of nonprofits, this article is your ticket!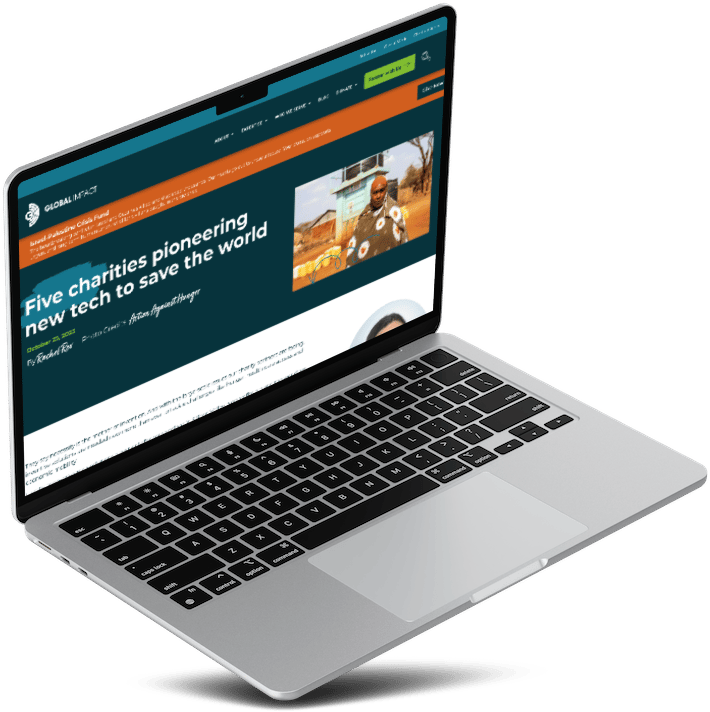 ​
​
​
As we wrap up our raccoon-sized adventure for the week, dear readers, we hope the stories and insights we've gathered have left your hearts brimming with inspiration.
Stay curious, compassionate, and raccoon-ready for the next edition!
Trash panda salutes,
Share Keynotes with friends, get cool stuff!
Have colleagues or friends who'd love Keynotes too? Give them your unique referral link (below) and get an awesome reward when they subscribe.
PS: You have referred [RH_TOTREF GOES HERE] people so far
⚡️ by SparkLoop