🗝️ Welcome to Keynotes: Mastering Marketing for Nonprofits! 🚀
​
Greetings, fellow do-gooders!
Key the Raccoon in the house, your trusty sidekick for all things nonprofit marketing. Ready to dive into the marketing adventure with me this week? Let's navigate this maze together!
📬 Summary

Today, we're embarking on a raccoon-style journey, prepared to navigate through ethical waters, discover a nonprofit treasure, and illuminate the path with data-driven solutions to homelessness.
🕵️‍♂️ One Problem – Navigating Ethical Waters with a Raccoon's Wisdom

🚀 One Tool – A task management wizard to help you work smarter, not harder

🌟 One Highlight – Homelessness and data-driven solutions
🔍 One Problem – Navigating Ethical Waters
Calling all nonprofit trailblazers! If your organization is navigating the delicate situation of a board member venturing off to another organization in the same field, you're in for a bit of a raccoon-worthy challenge.
Just like how I need the right crew for a successful moonlit escapade, nonprofits need board members who uphold the highest ethical standards. So, let's dive into this situation and make sure your organization's reputation stays as shiny as a raccoon's mask:
Ethical Transition 🌠: Make sure your organization's policies and bylaws are as sturdy as a raccoon's paws. They should cover conflicts of interest and transitions like this, so you're prepared when these situations arise.
Open Communication 🧩: Start by having a heart-to-heart with the board member. Share your concerns and talk about potential conflicts of interest. Trust me, honesty is key.
Resignation Offer 🤝: Even though you might not be able to force her to step down, you can politely ask her to consider resigning voluntarily. Stress the importance of maintaining your organization's good name.
Temporary Recusal 💰: Think about allowing the board member to take a step back temporarily from discussions or decisions related to donors, fundraising, or matters that directly affect both organizations. It's like a timeout to avoid conflicts.
Seek Legal Advice 📜: If things get really tricky, consult with a legal expert. They can help you explore your options within the law and your organization's bylaws.
​
Conflict of Interest Links
Always remember, like a raccoon's quest for shiny treasures, maintaining strong ethics and keeping the lines of communication open is your ticket to making your organization's reputation sparkle even brighter than the raccoon's eyes in the moonlight! So, make sure not to miss out on these gleaming gems of insight:
​
🛠️ One Tool
Each week, I share a shiny tool/resource that'll help make your working efforts a breeze. Think of it as your secret gadget to nonprofit success.
Featured Tool of the Week – ClickUp
🏅 One Highlight

Gather 'round for a tale that'll make your raccoon hearts beat with excitement! Imagine a sprawling community across seven counties, 40 municipalities, and a population of 3.2 million, all facing the formidable challenge of veteran homelessness. Enter the Metro Denver Homeless Initiative (MDHI), embarking on an audacious mission in partnership with Built for Zero and the local Veterans Affairs (VA) medical center to end veteran homelessness. But the path was fraught with challenges, from limited data access to reliability issues and staffing constraints. However, this is a story of resilience and innovation, as we journey through how MDHI built a robust data infrastructure, enabling them to enhance care coordination, bolster partner participation, and harness the data they needed for informed decision-making.
This article is your passport to the world of data-driven solutions that empower nonprofits to make a real impact. Don't miss it!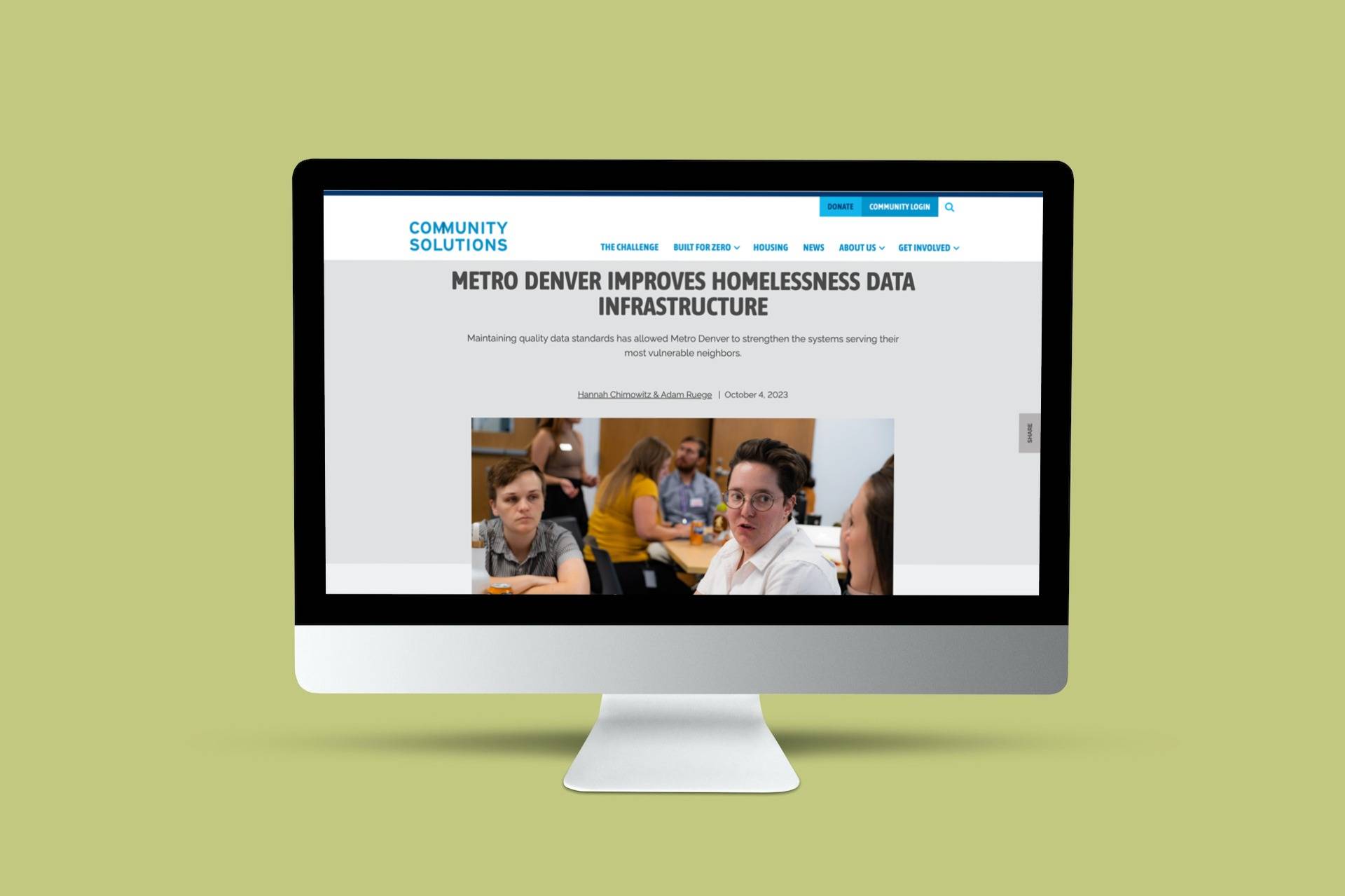 ​
As we conclude our exhilarating journey for the week, fellow adventurers, we trust that the tales and wisdom we've unearthed have ignited a spark of inspiration within you. Keep those raccoon eyes wide open, stay filled with compassion, and be ever ready for the upcoming edition!
Trash panda salutes,
Share Keynotes with friends, get cool stuff!
Have colleagues or friends who'd love Keynotes too? Give them your unique referral link (below) and get an awesome reward when they subscribe.
PS: You have referred [RH_TOTREF GOES HERE] people so far
⚡️ by SparkLoop