🗝️ Welcome to Keynotes: Mastering Marketing for Nonprofits! 🚀
Greetings, fellow do-gooders!
Join me, Key the Raccoon, as we dive into another exciting chapter of nonprofit exploration.
📬 Summary

Join us this week as we embark on a fresh journey, exploring ethical compensation for grant writers, harnessing the power of Grammarly as your grammar guardian, and reading an inspiring tale of how English prisons are using dogs as a positive catalyst for change.
🕵️‍♂️ One Challenge – Thoughts on Paying Grant Writers Ethically
🚀 One Tool – Your Grammar Guardian: Grammarly
🌟One Story – 'Man's Best Friend' is Fostering Hope Within Prison Walls
🔍 One Problem – Paying Grant Writers Ethically
If your nonprofit is volunteer-run or small in scale and facing budget constraints, the debate surrounding compensating grant writers can feel tricky to navigate. Offering a percentage-based payment for grant wins, such as 2%, may seem like a reasonable approach in this situation. However, it's essential to consider various factors. Grant writers' earnings can vary widely, but in many cases, professionals charge a fixed fee or an hourly rate.
Here are some key considerations for compensating grant writers:
Payment Structure: Determine whether a percentage-based payment aligns with your organization's budget and the expectations of grant writers.
Ethical Concerns: Explore the ethical implications of tying compensation directly to grant success, as it could raise concerns about conflicts of interest.
Alternative Approaches: Consider handling grant writing in-house until your organization can afford to hire a professional grant writer at their usual rates.
Alignment with Values: Ensure that your compensation approach aligns with your nonprofit's values, resources, and long-term goals.
​
More on Paying Grant Writers Ethically
Today, we're equipping you with two essential resources that serve as ethical compasses when it comes to compensating grant writers. These guides will help you strike a fair balance between rewarding grant writers and aligning with the budget constraints of your organization.
​
🛠️ One Tool
Each week, I share a shiny tool/resource that'll help make your working efforts a breeze. Think of it as your secret gadget to nonprofit success.
Featured Tool of the Week: Grammarly
Grammarly – your grammar guardian for error-free content creation, grant writing, and all things copywriting.
​
🏅 One Highlight

Prepare to be inspired by a heartwarming story that will touch your soul, compassionate readers! Discover how 'Man's Best Friend' is becoming an unexpected catalyst for rehabilitation in English prisons. In this uplifting tale, you'll learn how the bond between inmates and dogs is transforming lives and fostering hope within the prison walls.
Join us on a journey to explore the profound impact of this unique program, where the power of companionship and second chances shines through, offering a beacon of redemption and a path to brighter futures.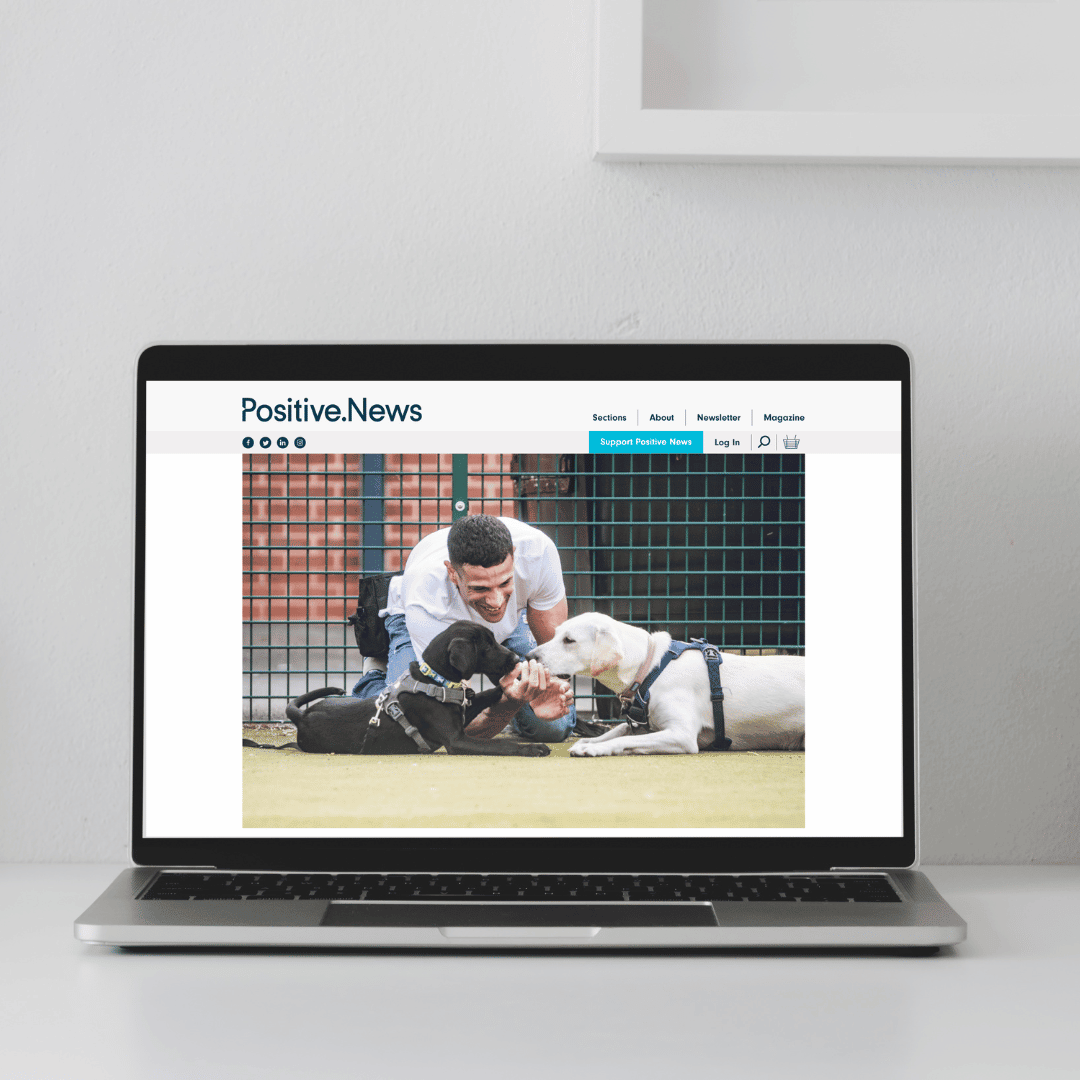 ​
🌎 Good News From Around The Web
​These Texas Girl Scouts take their troop underwater 'to make the world a better place'​
​How the New York City Marathon Is Supporting New Moms on Race Day​
​How bubble curtains protect porpoises from wind farm noise​
As we conclude our journey for this week, kind-hearted readers, we trust that the stories and wisdom we've uncovered have ignited a spark of enlightenment within you. Keep your hearts open, and your spirits compassionate, and stay tuned for the next edition, where new adventures and inspiring knowledge await your eager eyes!
Trash panda salutes,
Share Keynotes with friends, get cool stuff!
Have colleagues or friends who'd love Keynotes too? Give them your unique referral link (below) and get an awesome reward when they subscribe.
PS: You have referred [RH TOTREF GOES HERE] people so far
⚡️ by SparkLoop