🗝️ Welcome to Keynotes: Mastering Marketing for Nonprofits! 🚀
Greetings, fellow do-gooders!
Join me, Key the Raccoon, as we dive into another exciting chapter of nonprofit exploration.
📬 Summary

This week we're embarking on a journey, ready to explore the nuances of social media event policies, unlock the secrets to attracting potential legacy donors, and delve into an inspiring story about Patricia Hill Collins, an esteemed sociologist and intersectional feminist.
🕵️‍♂️ One Challenge – Deciphering Social Media Guidelines for Events
🚀 One Strategy – Attracting Potential Legacy Donors: A Pathway to Lasting Impact
🌟One Story – Patricia Hill Collins: A Legacy of Intersectional Wisdom
🔍 One Problem – Social Media for Events
If your organization is venturing into the perplexing realm of social media coverage for events, you're in for an adventure. Just as I need the right plan for a successful moonlit escapade, nonprofits need a clear strategy when it comes to event social media:
Strategic Timing 🌠: Decide whether to post during or after the event. Consider the type of event, your audience's preferences, and your goals. It's like choosing the best path through the forest—timing is key.

Engage Your Audience 🤝: Seek approval from attendees before posting their photos or quotes. Honesty and respect are your best allies in building trust. Having attendees sign a waiver when they arrive can be a smart move to gain their consent.

Craft a Social Media Policy 📝: Create guidelines for your team and volunteers, emphasizing the importance of respecting attendees' privacy and ensuring a consistent brand voice.

Plan Your Content 💻: Prepare your posts in advance to ensure they align with your nonprofit's mission and goals. It's like packing the right gear for a long journey.
​
More on Social Media Event Coverage
Today we're unveiling two precious resources that will empower your nonprofit: cheatsheets to ace event fundraising and turbocharge your social media strategy. These resources will empower you; here is this week's treasure trove of insights:
​
🛠️ One Tool
Each week, I share a shiny tool/resource that'll help make your working efforts a breeze. Think of it as your secret gadget to nonprofit success.
Featured Tool of the Week: Willful
Online wills made easy for Canadians: making your legal will online from the comfort of your home.
🏅 One Highlight

Get ready for a story that'll resonate deep within your hearts, fellow adventurers! Meet Patricia Hill Collins, an esteemed sociologist and intersectional feminist, who has been awarded the prestigious 2023 Berggruen Prize for Philosophy and Culture.
Her groundbreaking work has illuminated the path to a more just and equitable world. With her unique insights and unwavering commitment to addressing injustice, Collins has shaped our understanding of how race, class, gender, and identity intersect to perpetuate inequality.
Join us on a journey to explore the profound impact of Collins' ideas, which continue to reverberate through society, politics, academia, and beyond.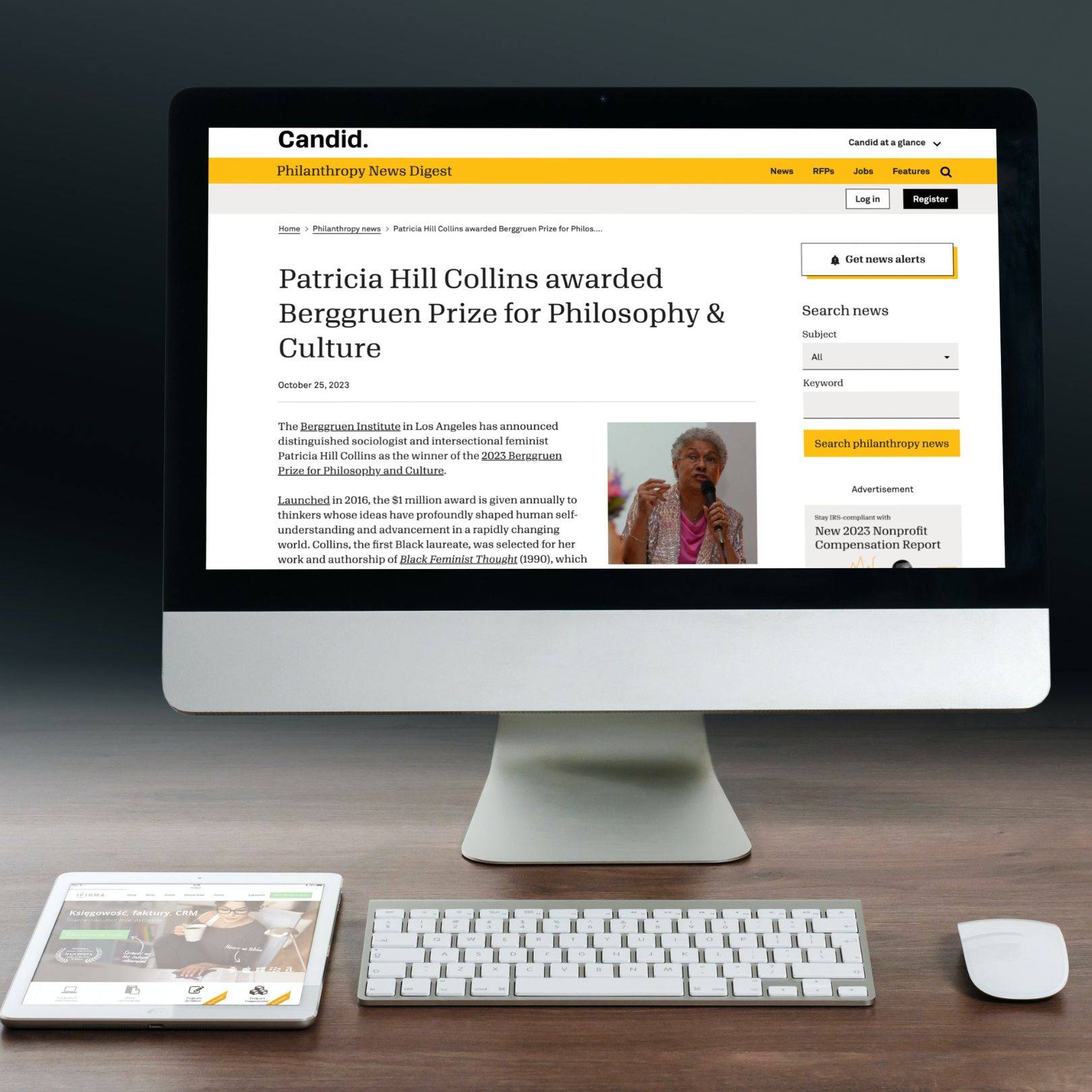 ​
🌎 Good News From Around The Web
​Chicago woman, 104, skydives from plane, aiming to break record for world's oldest skydiver​
​From pipe to pint: This eco-beer is brewed from the water that goes down your sink​
​This 150-pound Great Dane was just given 'hero dog' status
​​
As we wrap up our adventure for this week, dear readers, we hope the insights we've shared have left you feeling enlightened and inspired. Stay curious, compassionate, and raccoon-ready for the next edition, where more exciting stories and knowledge await you!
Trash panda salutes,
Share Keynotes with friends, get cool stuff!
Have colleagues or friends who'd love Keynotes too? Give them your unique referral link (below) and get an awesome reward when they subscribe.
PS: You have referred [RH_TOTREF GOES HERE] people so far
⚡️ by SparkLoop